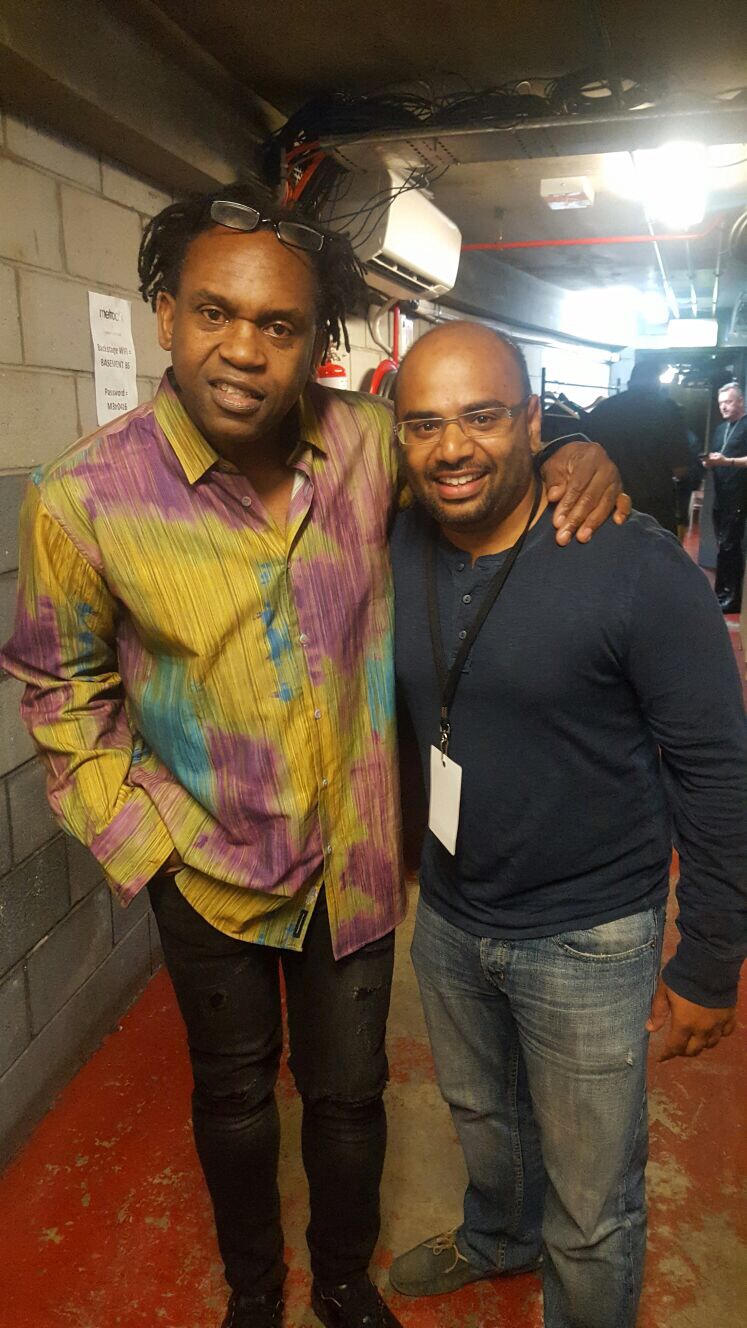 Mega 90's at Metro City (Dr. Alban, Technotronic, The Real McCoy & 2 Unlimited) 17 March 2017
Mega 90's at Metro City (Dr. Alban, Technotronic, The Real McCoy & 2 Unlimited) 17 March 2017
First of all the important bit. I finally got to meet one of my first heroes, my favourite producers and musical obsession DR. ALBAN! Has to be one of my most memorable days.
Now for the full story. My bro had gone to a previous Mega 90s event with other 90s starts like Haddaway, Corona, Blackbox etc. I just thought they were tribute acts so wasn't too interested. Then find out it's the real artists themselves! Oh well too late for that one and anyway it wasn't Dr. Alban.
This time round it was and even though Prasheel insisted they weren't tribute acts it took me a while to register. At first I was just going to book normal tickets until I saw the VIP option where you get to meet the star, 2 items autographed and photo op. OH YEAH! Back in the day I even mailed his studio to tell them I'll leave everything even to clean their toilets if I get to be around the MD (Microphone Dentist).
Tickets booked an all but Oztix were pretty disorganised. Later on sending me an email saying that they'll start at 8pm and on the day… LAST MINUTE sending an email staying the meet and greet will be at 6:00pm so be there by 5:30pm after artist finish their sound check. Had to drop everything I was doing to catch the busses and trains. Now where I live is pretty far and closer to farmland so had to wait a while for a bus. Usually the busses are small but since it was when kids finish school it was a bendy bus and packed full of school kids bringing the noise. My nose and throat weren't doing too well since the day before so all the kids cooties made it worse. Oh well I can't afford to get sick until after tonight!
I was still feeling bummed and Prasheel had opted for the VIP meet and greet to but he was going to be in meetings and all. Just before I got to Metro I blocked a van that turned into the back parking. Had a feeling it was the artists and IT WAS! Feeling like a groupie. I wanted to run in the back as I saw him come out! Anyway went to the front and looks like I was second there. Derrick in a wheelchair was there first to do a meet and greet with The Real McCoy. Now thats dedication. We chit and chat. More people come. Find out there are only 4 people up to see Dr. Alban which included 2 Russian dudes who just got to Perth that day. Reeking of vodka.
Gates open. I had planned everything I was going to tell Dr. Alban and instead of just pictures I'll set the video on so it records a video and also whoever takes pics can capture that too. The non-english speaking Russian did a great job. Dr. Alban kept asking me which of his songs are popular in Perth but I was so gone I just saying the same thing. You can see his frustrated smile in the video. I was fanboying so badly! I even had to be reminded to get my 2 autographs so got my Straight Outta Kenya shirt signed. After the video was taken I just started jumping all over the place lol. Dude is still so built for a 59 year old.
Russian guys want to drink but it's St. Patricks day so both the Irish pubs in Northbridge had queues. Take them to NBC for their drinks while I walk down to Utopia to catch up with the boys. I was still super early so go back to chill with the Russians and talk Ace of Base, Acapella, La Bouche etc. Back to Utopia with Vikas, Hems and Dilan (who by the way gave us the first Dr. Alban album… how perfect is this!?) Eat, drink, good company and chat. I'm still drying my underwear from the excitement.
Walk down to Metro. Meet Prasheel (we both used to chill and listen to these artists). The organiser told me he can get Prasheel to meet Dr. Alban before he performs so there was still hope. Prasheel gives me a tour or the stair maze that is Metro city. Chill and so glad Prasheel got his meet and greet. He requested Dr. Alban to play Let The Beat Go On.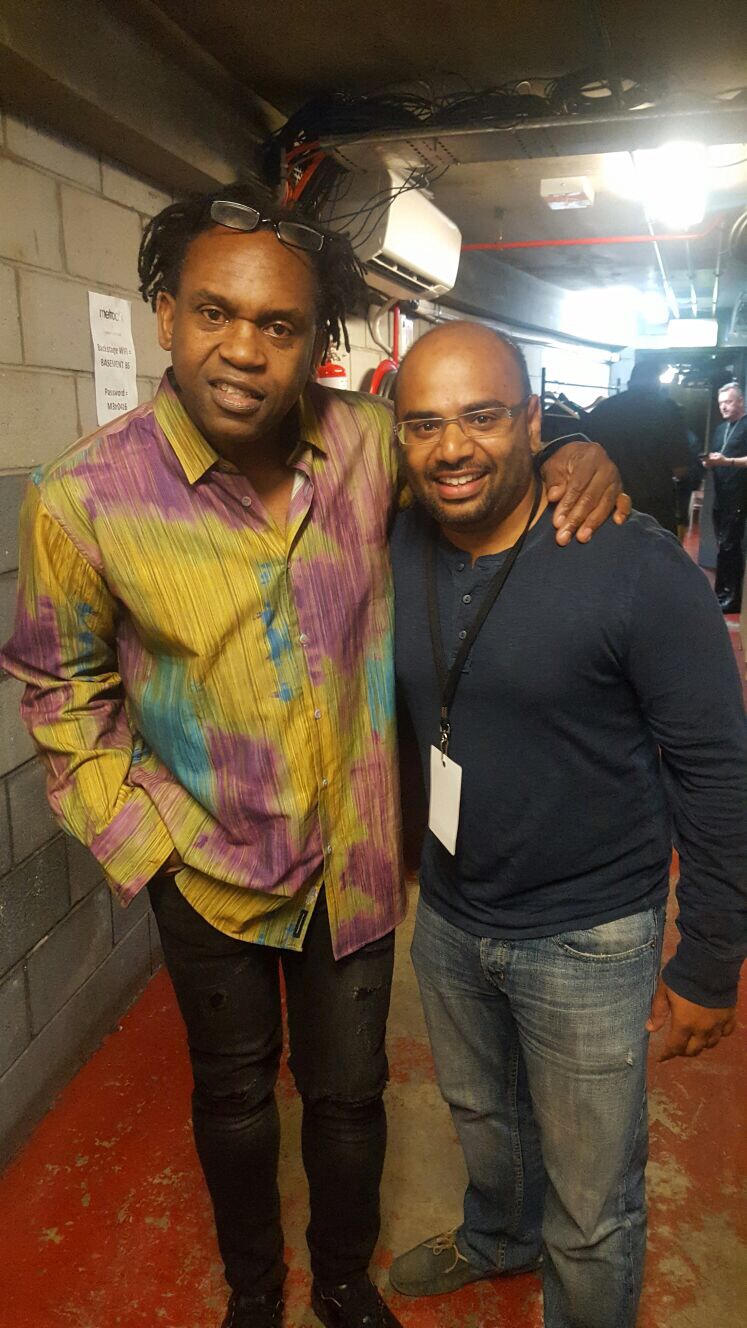 Locals DJ Nick Skitz & MC James Spy get the party started. Did some awesome remixes of the 90s songs. Hard bass and live saxophone. NICE!
Dr. Alban is on first. He didn't look too pleased with the sound and was pointing at the speaker a couple of times but otherwise best performance of the night and not only because it was Dr. Alban. Technotronic was next and as much as I want to support them for what they're doing it felt like they were dragging that one main song for too long and then the other few bits not many people knew. The Real McCoy and MC Sar were next and MC still has that rough voice. They even got on the dance floor with the crowd. And finally 2 Unlimited with their dancers. The new lady singer reminds me of a skinny version of my crush LisaRaye McCoy. I thought the rapper Ray had gone to pursue his own rapping career but so glad to see him perform. Still so fast, live and gangsta!
All in all a great night with great company and I can't believe how long it's been since I've seen the inside of a club. The fact that I got to see these guys with the people I've shared these memories with from Dilan hooking my and my bro up with the music to seeing the artist with Prasheel who shares the same love since way back made all the magic. Oh and I got one of my longest wishes fulfilled, which incase I haven't emphasised already…. ah you know it.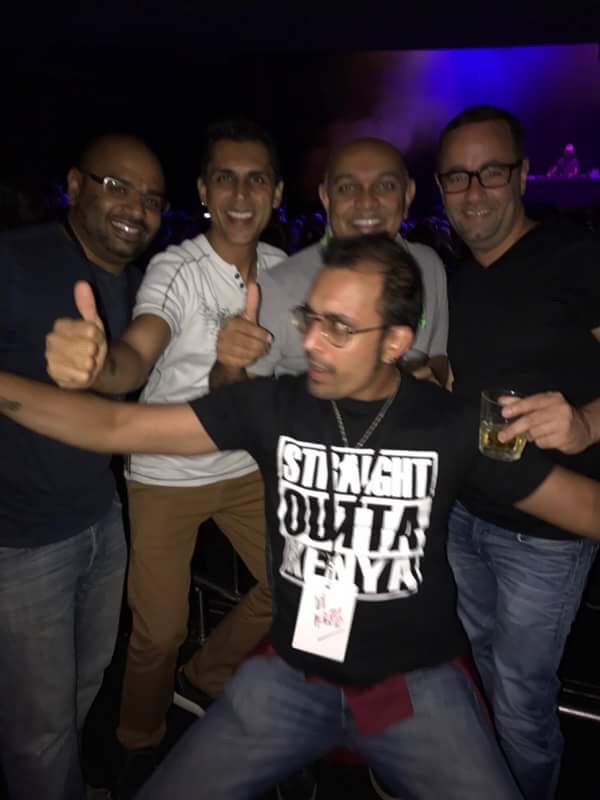 Doors: 8pm
Nick Skitz Set: 8pm
Dr Alban: 9pm
Technotronic: 9:30pm
DJ Nick Skitz Set: 10:00pm
Real McCoy: 10:30pm
2 Unlimited: 11:00pm
DJ Nick Skitz Set: following 2 Unlimited til Midnight
DJ TIMBEE – 90s Aftershow party – Midnight til late