I've heard them being described worse than Whingeing Car Drivers so good job to whoever wrote this. Lets face it, even cyclists who get behind the car wheel feel a little bit of that car jackass / road rage monster popping out. BUT, here's the thing about the car privilege …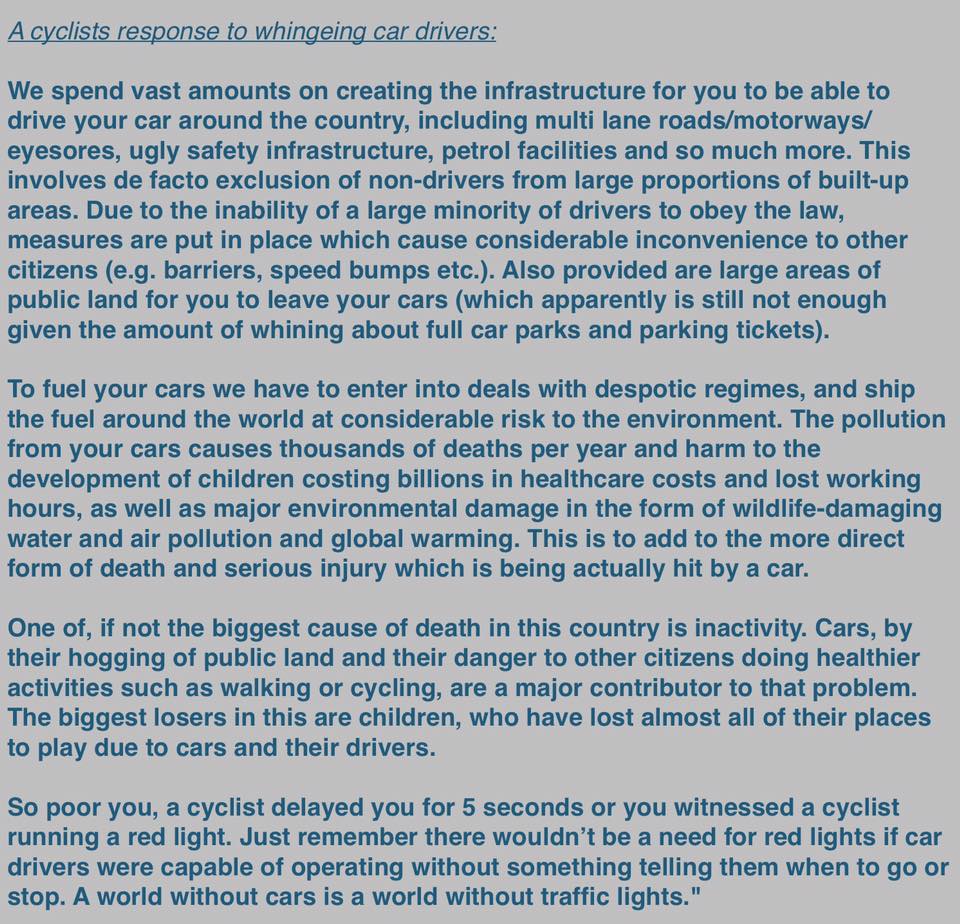 Now if only the whingers could read.
Bonus: James O'Brien on why the motorists who give cyclists a hard time have got it all wrong.

"Any argument against cycling is an argument in favour of pollution, obesity and early death"
Bonus: I am not a cyclist, I am a human being